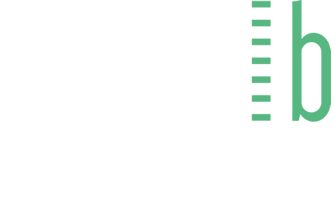 Every Plan B should
feel this good
Stabilise your back. Straighten your posture.
Supercharge your life.
Foundation Training Group Sessions
Come and learn how to take control of your own pain, avoid injury and feel stronger than ever in weekly group classes in Arlesheim, Wednesdays at 18:00.
NOW ONLINE
Contact me for more info.
Wojtek Bachorski – Certified Foundation Training Instructor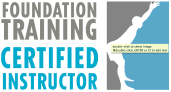 Foundation Training is a series of exercises based on integrating the muscular chains of the body. The exercises quickly stabilize your spine, back and core, focus on muscle chains which are abused due to our modern lifestyles, while most exercise regimens leave most of these muscles weak and imbalanced. Once you begin to move properly you will engage more muscles in every step you take, sport you play, and exercise you choose to do.
Personal Training & Coaching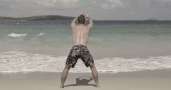 Ergonomic Assessments & Workshops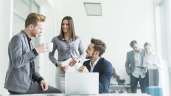 Custom, Hand Made Insoles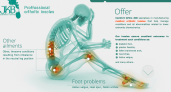 Through a cooperation with Comfort Ortho JKB who specialises in manufacturing medical orthotic insoles we help you make sure you are walking in complete comfort, have proper foot positioning and to manage conditions and all abnormalities related to lower extremity biomechanics.
These custom, hand tailored insoles make a difference in every step you take.
(LBP) IS THE MOST PREVALENT HEALTH PROBLEM IN SWITZERLAND AND A LEADING CAUSE OF REDUCED WORK PERFORMANCE AND DISABILITY.*
ECONOMIC BURDEN OF LBP TO SWISS SOCIETY WAS BETWEEN 1.6 AND 2.3% OF GDP.*
OF LBP WERE ESTIMATED AT 2.6 BILLION CHF AND DIRECT MEDICAL COSTS AT 6.1% OF THE TOTAL HEALTHCARE EXPENDITURE IN SWITZERLAND.*
OF ALL WORKING ADULTS ADMIT TO HAVING BACK PAIN SYMPTOMS EACH YEAR.*
ARE ONE OF THE MOST COMMON REASONS FOR MISSED WORK. IN FACT, BACK PAIN IS THE SECOND MOST COMMON REASON FOR VISITS TO THE DOCTOR'S OFFICE, OUTNUMBERED ONLY BY UPPER-RESPIRATORY INFECTIONS.*
THAT AS MUCH AS 80% OF THE POPULATION WILL EXPERIENCE A BACK PROBLEM AT SOME TIME IN THEIR LIVES.*
However, we can do so much to straighten your posture, to assure the stability of your back, to eliminate pain and to supercharge your life. Below are listed some of the numerous benefits of Foundation Training and how it is done:
The benefits of experiencing Foundation Training exercises firsthand, with a proper technique and a soft touch of motivation are many.
Foundation Training exercises are designed for all age groups and body types, and varying physical conditions a person might be in.
"The Foundation Training exercises are done by clients, from Olympic athletes seeking pain-free, increased performance to 90 year-old grandparents who just want to get up and move like they used to."
Discover a new you, proper posture, no pain, additional strength & confidence.
The benefits of properly done Foundation Training exercises include:
Overcoming back and hip pain
Feeling rejuvenated
Having a strengthened back and neck
Decompressing the body
Counterbalancing the effects of modern-day work and lifestyle
Preventing injuries
Increasing productivity
Improving one's posture
Reprogramming the body to move properly
Optimizing oxygenation and breathing patterns
Lengthening your spine
Eliminating  abdominal compression
"Foundation Training is incredible. I'm out of pain and so much stronger."
Paraphrased from thousands of satisfied Foundation Training fans – From FoundationTraining.com
MY PROFILE
ATHLETIC PROFILE:
Regenerated by self-practice of Foundation Training Principles for over five years, I have become a:
Certified Foundation Training Instructor.
Exercise and sport have been part of my life from early childhood. I have played volleyball at all levels and the sport is my passion.
I have been involved with athletics in numerous ways including being a national and professional volleyball player, personal trainer, coach, sport event manager and a referee throughout my life.
"It is fair to say that Foundation Training saved me from a surgery. For more than a year I tried different therapies and medicines, however none of them helped me to become pain free until I met my Foundation Training instructor Wojtek. Through his positive way, vast know-how, thorough verbal and visual exercise explanation, I relearned how to train and live with proper movement."
Matthias, 30, Switzerland
Back problems are the most prevalent health problem in Switzerland, are a leading cause of reduced work performance and disability, and are one of the most common reasons for missed work with one-half of all working adults admitting to having back pain symptoms each...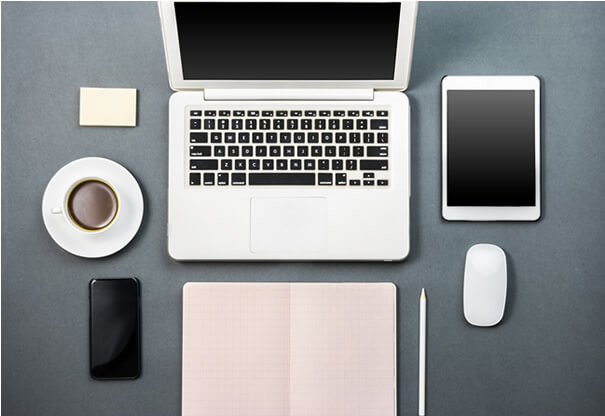 "Congratulations, Wojtek. Impressive work. You really have Foundation Training specifics down. You are precise with your cues and really get your client to connect."
Gail DeSart – Foundation Training Master Instructor, USA
"I have been learning Foundation Training on my own for a while. The difference in results came when Wojtek started instructing me (through Skype!) and adjusted the exercises, explained the reasoning and aligned my poses.  His attention to details was the game changer for me."
Volker Rose, Germany